I thought Kids' Clothes Week was next week. I only noticed on Sunday that it started on Monday. Oops! I didn't have anything ready planned, so I hurriedly printed off a pattern I'd fallen in love with a while ago- the
Kudzu coverall by Sew Like My Mom
. I managed to tape the pieces together on Sunday evening. I have to confess I haven't met the challenge of spending an hour a day on sewing, but here's what's happened so far:
Day 1- Cutting
I cut out pieces for both boys. In honour of the upcycling theme, I'm making Big Cub's coverall from an old pair of black linen trousers. All of the other fabric is from my stash, so it's not upcycling, but it's not been bought new for this, so it kind of counts, right?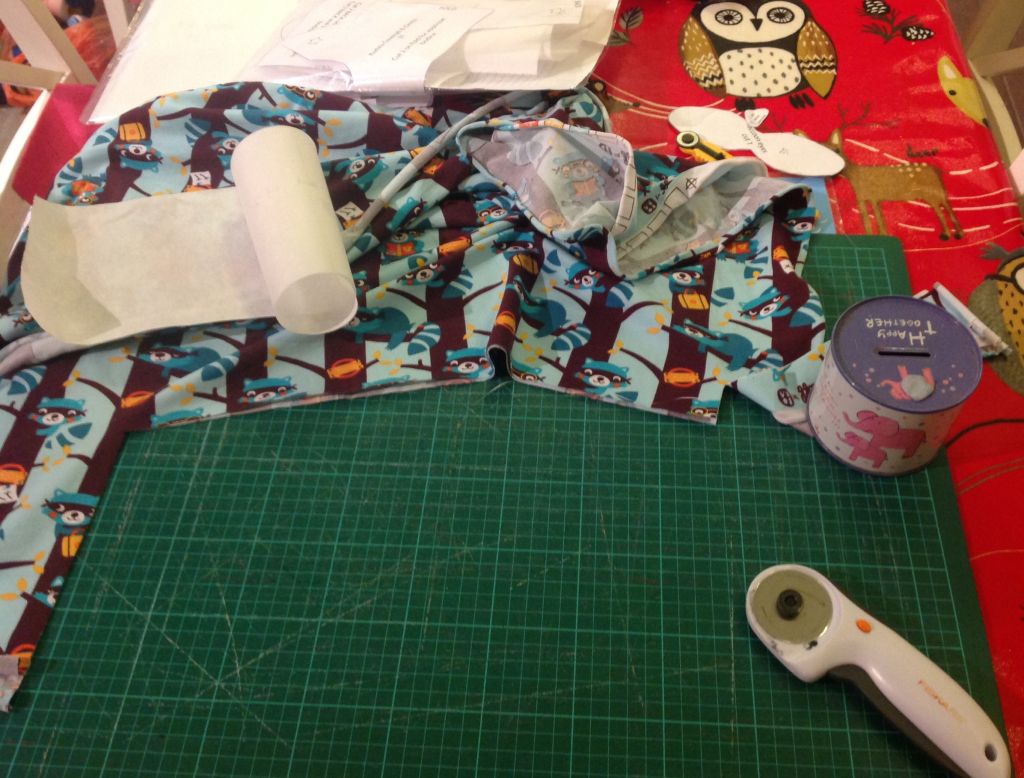 Day 2- Applique
The faces are appliquéd onto the bodices. Looking really good so far!